In preparing GAPS foods, here are some items I found essential or useful.
Thermometer
ThermoPro TP03 Digital Thermometer with Backlight on Amazon
I like this one because it has an easy read digital display, and a button to light the display. Folds for storage. Easy to handle and accurate to check the temperatures while preparing your cultured dairy. I must say it stopped working in the first year, and since I liked the design, I checked the warranty and with a simple call they quickly mailed me a new one. Can't complain about that.
Mason jars
Ball 32oz 12pk Glass Wide Mouth Mason Jar with Lid and Band at Target
Ball 32oz 12pk Glass Regular Mouth Mason Jar with Lid and Band at Target
Mason jars are essential for preparing fermented dairy, fermented vegetables, kvass, etc. I use Ball mason jars. Wide mouth are most convenient to fill and remove what's in it, but I also find regular mouth jars convenient for easier pouring when filled with liquids. You can find them on Target online, then check which of your local stores have them in stock.
Reusable lids
Ball Reusable Wide Mouth Food Storage Lids Gray at Target
Ball Reusable Regular Mouth Food Storage Lids Gray at Target
When you're ready to start using what's in your jar, I find switching over to these plastic reusable lids convenient to get on and off.
Mason jar scrubbing sponge
Scrub Buddies Dishwashing Foam Sponges with Handles Bottle/Glass Scrubbers 3Pack on Amazon
I find these do the job to wash and scrub my mason jars. I change them often so I buy these three packs quite often.
Mason jar stainless steel funnel
Norpro Stainless Steel Wide-Mouth Funnel w/ Handle on Amazon
This works for me for both wide mouth and regular mouth jars.
Unprocessed whole salt
Fine Ground Celtic Sea Salt on Amazon
An unprocessed whole salt is essential for the GAPS Nutritional Protocol and I find Celtic Sea salt most versatile. There are other unprocessed whole salts you should have in your kitchen to consume a variation of trace minerals that these salts provide. I find Celtic Sea Salt most flavorful to me on all my vegetables, meats, and in meat stocks and soups.
Juicer
Breville JE98XL Juice Fountain Plus Centrifugal Juicer, Brushed Stainless Steel
Caroline Barringer used this juicer in her Cooking with GAPS DVD Set and I found it does the job. Juicing is an important detoxifying practice and I find this Breville juicer does the job. Just make sure to brush the stainless steel disk thoroughly immediately after juicing before it gets dry.
Blender
Oster Pro 1200 Blender with Professional Tritan Jar and Food Processor attachment, Metallic Grey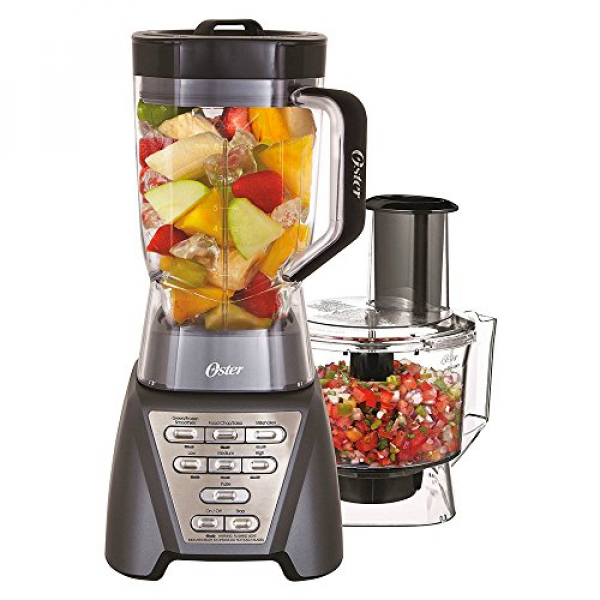 I love this blender. It's not a Vitamix, but at this price, it does the job of blending and chopping with the included food processor attachment. It's always preferred to have a glass jar instead of plastic, but for making GAPS shakes and chopping vegetables for meat stock soups, this does the trick.
I will be adding more recommendations so check back soon!